American Chiropractic in Bonn
Yes we can, yes we care!
Your health is our passion!
We are the leading provider of American Chiropractic and the only practice with professional Docs of Chiropractic in the greater Bonn area.
The treatment, both gentle and safe, is ideal for children and the elderly – and is no longer just a help for back pain. Because irrespective of other causes, all kinds of ailments – from fatigue, dizziness, herniated discs, impaired vision or hearing or stomach aches and headaches/migraine to skin diseases, urinary incontinence or even digestive problems - may also occur if the vertebrae are misaligned.
You will find a list of the most common complaints of patients who come to see us on our page featuring our interactive spine.
Another focus of our work is the treatment of back pain. We will treat you gently without surgery, without irradiation, without drugs and without injections.
If your health is important to you, and you want to be treated holistically, then we are your trustworthy practice in Bonn and surrounding areas!
Appointments on short notice and short wait times are as much a contributing factor as are our chiropractors' personal empathy with your complaints and the friendly ambience in our practice.
"Yes we can, yes we care!" is our favorite slogan.
Our highly qualified team is waiting for you!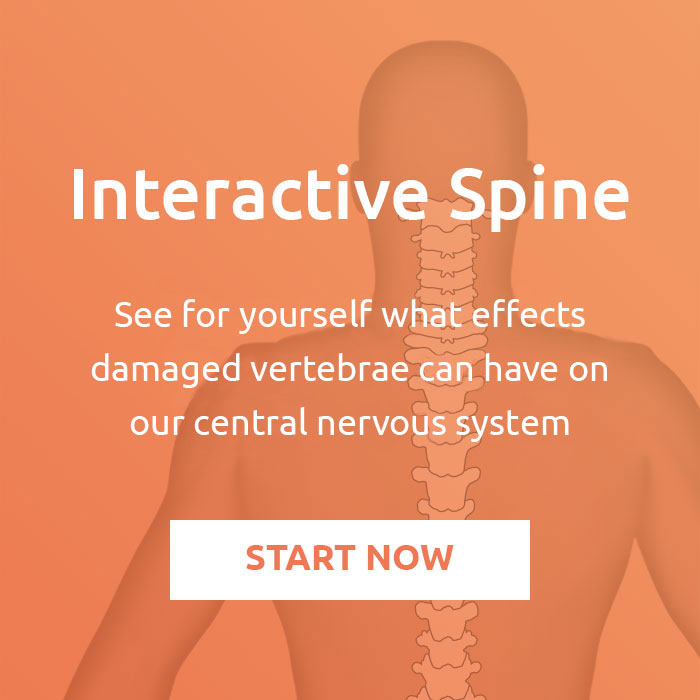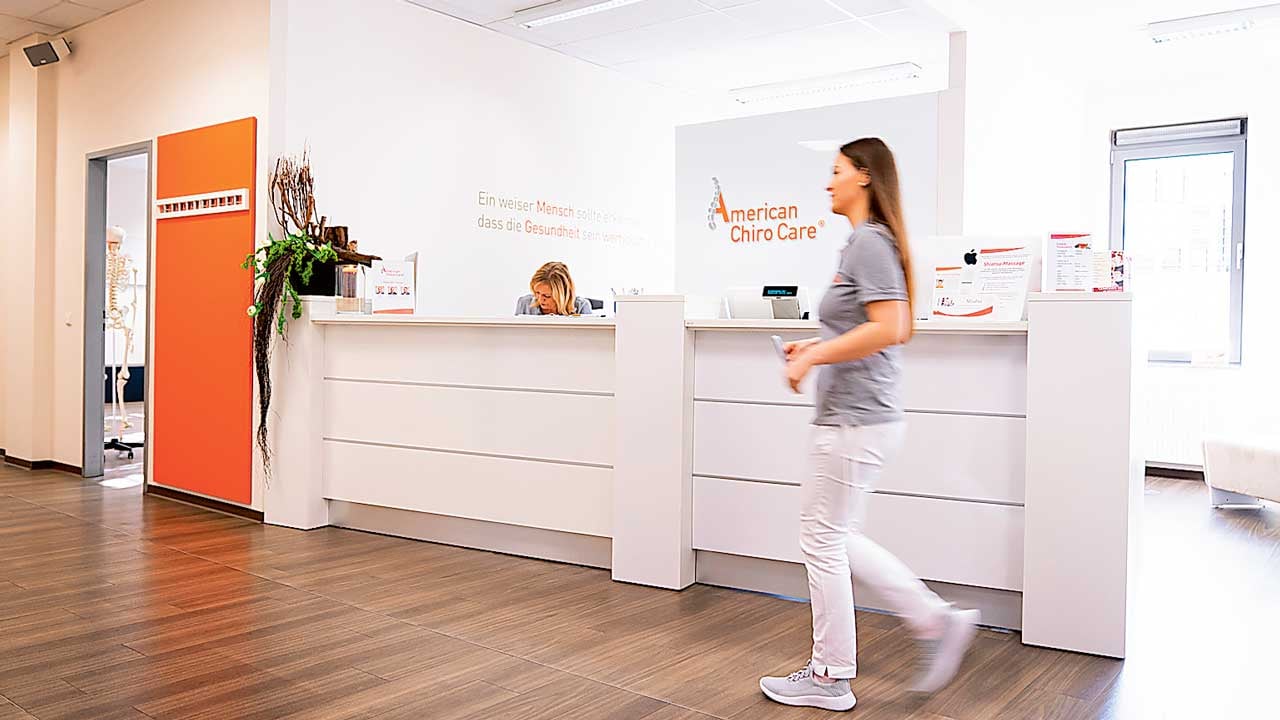 This is what our patients say
I have never experienced such a thorough and detailed history of my complaints and subsequent examination. At the first appointment, the muscular tension was loosened and the misalignments of the spine were treated in me. After about 5 treatments, my complaints had already improved significantly! After the 15 treatments, my condition was evaluated again at the 2nd scan and compared to the 1 scan. My condition had stabilized, it did me good. I am positively surprised and continue to be treated. Olga M. from Meckenheim
I would like to thank the whole team, and I mean every single one of them! Of course, first of all, to the "Doctors of Chiropratic", who all - former as present, without exception - have been insanely competent and individual to me, have asked every time about my condition and have responded to inquiries, who have offered me (almost) every single time an absolutely beneficial aha experience, who have a very warm, friendly nature towards patients and who have finally cured me! Julia H. from Bornheim
In any case, I can recommend American Chiro Care, so I have already sent a colleague there and I distribute the practice papers in my gym. Most of all I am happy about the health progress, my new quality of life, the "Superdocs" and the whole team. Isolde K. from Bonn
For us, there is a time before ACC and after ACC. And we like the time after ACC much better. We now like to go for walks often and without back pain. Once again, a big thank you to all the staff. It's great that you guys exist. Peter D. from Bornheim
I can definitely recommend American Chiro Care, because it is a blessing to be treated there. In addition, the treatment is an alternative or a supplement to "classical orthodox medicine" and worth a "test".Most of all, I am pleased that I can find help at any time without an appointment and always very friendly, benevolent and personal care. Also during the clarification no question was left unanswered.The entire environment in the practice contributes to the relaxation. As soon as you enter the rooms, the everyday life "falls" a little. Ursula B. from Bonn